- When applying for cost-share please submit the appropriate form(s) along with the W-9 form and also all bills associated with the applicable cost-share program. If you have already submitted an updated W-9 form for the year, you do not need to submit another form.
- Cost-share signup for flowmeters is done at your local NRCS office.

- Cost-share for soil sampling is now available again. Landowners within the Phase 2 water quality area can receive up $150 in cost-share and need to report soil samples to the NRD. Landowners outside of the Phase 2 area can receive $50 of cost-share. A map of the Phase 2 area and the necessary form can be found on the "FORMS" page.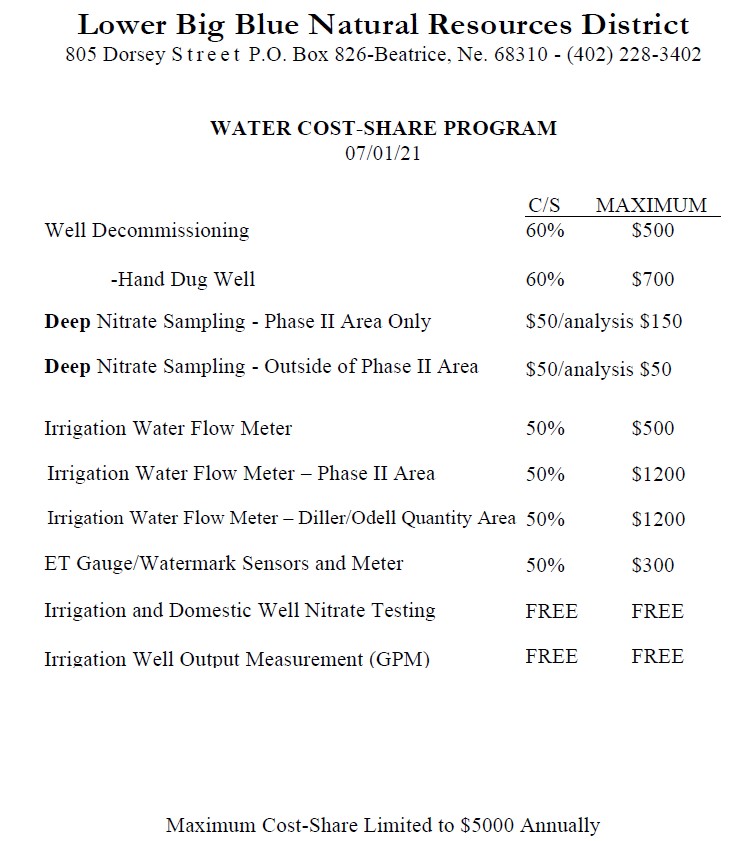 - Cost-Share: 50% of cost up to $500.00 - Limit two(2) per landowner per year
- Sign-up at your local NRCS office
- Flowmeter must be installed to manufacturer's specifications
- Applicants will be approved (if adequate funds remain) but not paid until the flowmeter has been installed and inspected by NRD staff
- Information on flowmeters can be found on our "WELL PERMITTING" page