The NRD managed recreation, public use, and wildlife management areas are open once again for this year. Come and see all the things these areas have to offer! Check out the RECREATION page for more information on all our areas.

Visit the NDEE website (
https://deq-iis.ne.gov/zs/bw/) for information on E.coli and harmful algal blooms.
Join us for the 20th Annual Free Family Fishing Day and Youth Fishing and Casting Derby! May 21, the NRD will host this event at the Willard L. Meyer Recreation Area (Swan Lake). The day includes a fishing derby, casting contest, boat ride, a free lunch and so much more! Please register your children online at
Free Family Fishing Day and Youth Fishing and Casting Derby Registration or contact our office.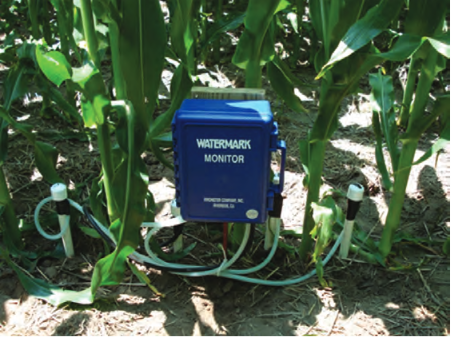 Want to maximize your yield?
Want to reduce your costs to irrigate?
Want to conserve your groundwater resources?
These are just a few reasons to measure the soil moisture in your field during the upcoming growing season. Soil moisture sensors are available for purchase from the NRD. Cost-share is available on those sensors or other forms of soil moisture monitoring equipment. Visit our MOISTURE SENSORS page to learn more about our soil moisture sensor program. We will receive cost-share orders until March 31st. The order/cost-share form is available on the website.
At their January board meeting, the Board of Directors voted to hire J. Scott Sobotka as the new General Manager of the Lower Big Blue Natural Resources District. Sobotka has served the District for 22 years. First, as a Land Resources Specialist and most recently as the District's Assistant Manager. Scott lives near Tobias with his wife Wendee and daughters Jaicee, Josiee and Jaylee. "I want to thank the board for this opportunity, and I look forward to continuing to work with the staff, board, and stakeholders of the District to protect our natural resources" Sobotka said.
The hire follows the retirement in December of longtime General Manager, David Clabaugh. Dave began his career with the Upper Big Blue NRD in York in 1979 before coming to the Lower Big Blue in 1987 as a Water Resources Specialist. He has served as General Manager since 2004. "I've had the privilege to work with a great board and staff over the years" Clabaugh said. "I'll keep in touch." Dave is looking forward to more time spent with wife Lisa and their family in addition to pursuing his favorite past time, hunting.
Board Chairman Steve Kelley thanked Clabaugh for his years of service and welcomed Scott to his new role.
Every ten years in accordance with the U.S. census cycle Nebraska's NRDs review their sub-district boundaries based on the new population data. Each sub-district needs to be split evenly (within 5%) based on the population count within each sub-district. Sometimes the sub-district boundaries have to be changed so that the population across each sub-district is the same (within 5%) and equally represented by their member of the Board of Directors. With the 2020 census data, the Lower Big Blue NRD did have to make some minor changes to the sub-district boundaries. Population increases around the City of Crete resulted in some changes between sub-district 3 and 4. Also, census block changes in and around the City of Beatrice caused minor changes of the boundaries of sub-districts 1, 2, 5, and 6. Please visit the "About Us" page to view detailed maps of each sub-district and your representative on the Board of Directors.