Welcome to the "Watershed Capital of Nebraska"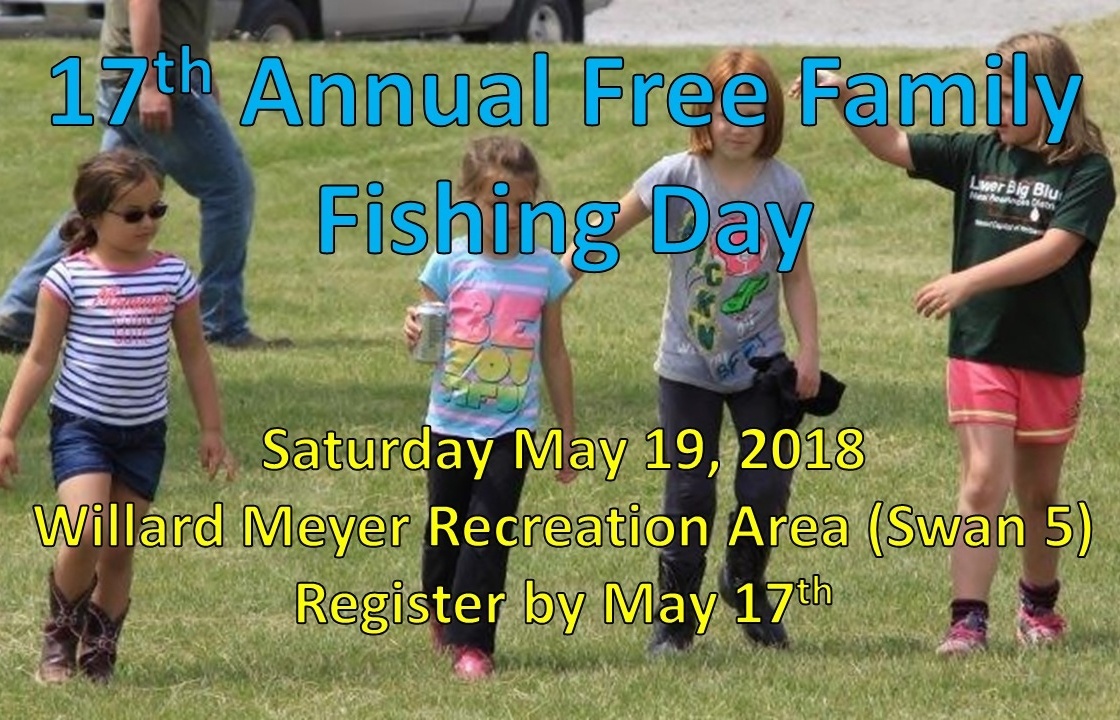 Thank you to all Sponsors and Volunteers that Helped Make the Fishing Derby a Huge Success!
On Saturday, May 19, 2018, the Lower Big Blue NRD, Beatrice Optimist Club, and Swan 5 Advisory Council hosted the 17TH Annual Free Family Fishing Day and Youth Fishing & Casting Derby at the Willard L. Meyer Recreation Area near Tobias. The day consisted of a Youth Fishing Derby, Casting Contest, Hands-On Archery Demonstration by Big Indian Archery Club Members, Nebraska Game & Parks Fishery Display, BB gun shoot, trapping demo by J&J Outdoors, and a free hot-dog lunch.
With cool, mild weather, over 100 kids ages 1-18 participated in the Youth Fishing Derby. Awards were presented for the Most Fish Caught, Biggest Fish Caught, Smallest Fish Caught, and for the Casting Contest. Prizes were awarded to all participants.
Thank you to all who have cooperated with the NRD and FSA offices to certify your irrigated acres. If you have made any changes to your irrigated acres, these changes need to be reported to the NRD. If you have not yet certified your acres, the forms are located on the "Forms" page. Please contact the NRD with any questions.
Think about visiting the NRD's Recreation or Wildlife Management Areas this summer! Use the menu above to learn more about the different areas.

-Sept. 10 - Board Meeting/Budget Hearing, 8:30AM
-Sept. 11-13 - Husker Harvest Days
-Sept. 23-25 - NRD Annual Conference, Kearney