Welcome to the "Watershed Capital of Nebraska"

Rec Areas Open to Camping!
The ten recreation areas managed by the Lower Big Blue NRD are open for camping, hiking, boating, fishing, swimming, etc. Go to the "RECREATION" tab above to view more information on all of our recreation and public use areas.
The restrooms are open but people are advised to use them at their discretion as they will only be disinfected on a weekly basis.
Please take precautions recommended by the CDC and exercise thoughtful consideration regarding public attendance and group interactions.
Refer to the news release below for the complete information on the opening of the recreation areas.
Visit the NDEE website (https://deq-iis.ne.gov/zs/bw/) for information on E.coli and harmful algal blooms.
Wilber Dam Rehab is Completed!
Cub Creek Recreation Area Closed For Renovation
Beginning this summer, the Cub Creek Recreation Area will be closed for renovations. For the safety of the public and the construction workers, the rec area will be closed to all activities. Construction will begin in June 2020 and plan to be completed in the spring of 2021.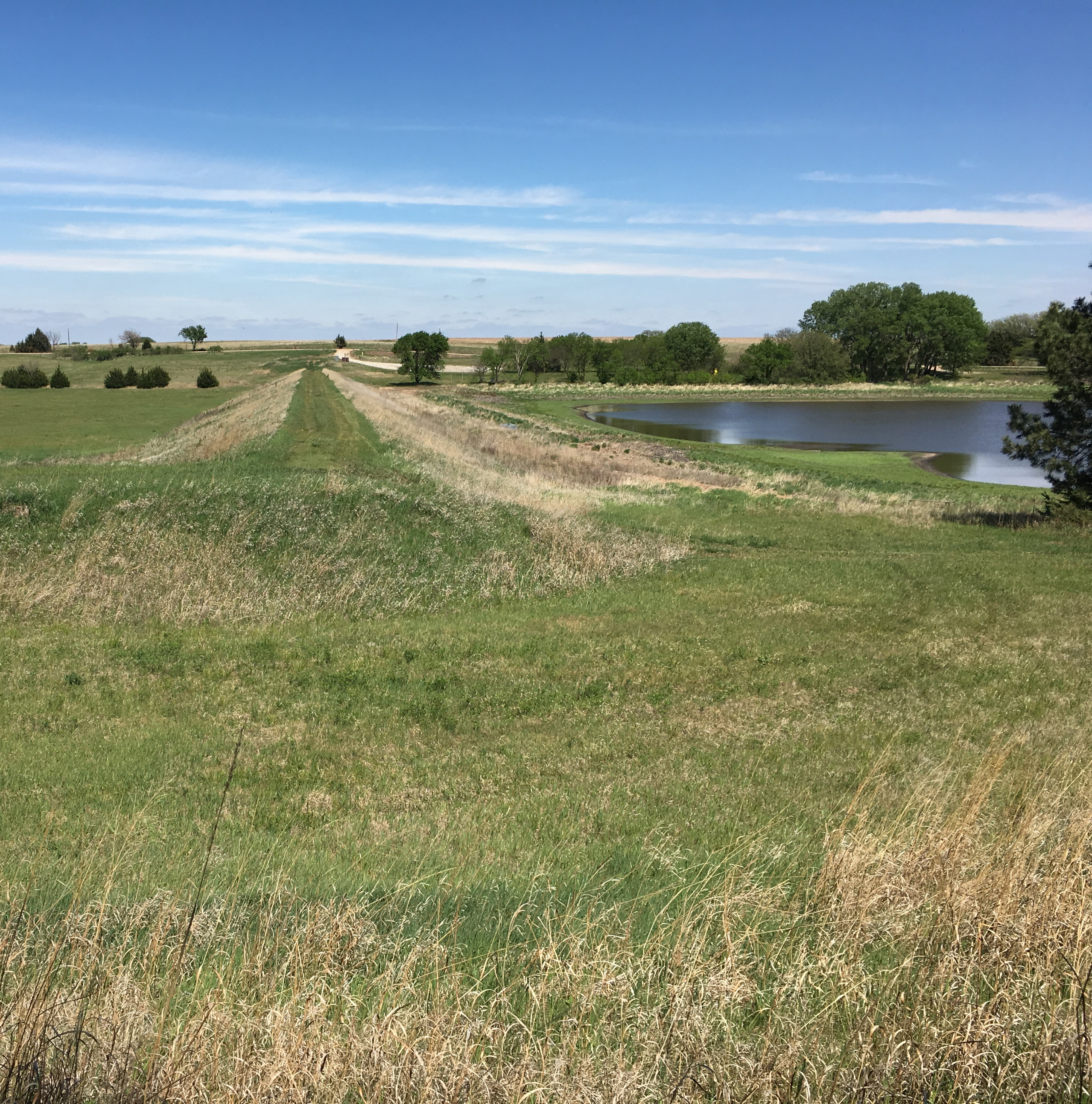 Little Indian 15-A Renovation Project
This is the renovation project of a little indian flood control structure north of Beatrice.
Check out more of our videos on YouTube!
The Lower Big Blue Natural Resources District has considered and utilized various methods and products for combating the problems that often accompany aging dams over the years. Very often, the culprit is oxidation, particularly on structures which employ a corrugated metal pipe (CMP) for the principal spillway. Generally, over the life of a dam, a CMP will begin to develop rust on the bottom side of the tube. Given enough time, pin holes may develop which ultimately turn into larger holes, and invariably, voids can begin to form under the principal spillway causing undercutting and potentially failure of the dam to function properly.
The past couple years, the NRD has been in the process of installing Snap-TiteTM High-Density Polyethylene (HDPE) pipe in many of its structures. As the name implies, the pipe snap together around a gasket, and can be fused to a new riser once inserted into the existing tube. Ventilation and grout pipe are installed alongside the new tube for efficiently injecting grout into the annular space which remains. This creates a solid bond between old CMP and new HDPE, extending the life of the structure well into the future. The HDPE is able to be of smaller diameter due to the difference in hydrology between smooth-walled pipe (the HDPE) and the CMP, or existing pipe. The process usually takes about a week and saves quite a bit of time and money.
Subscribe to Our E-Newsletter!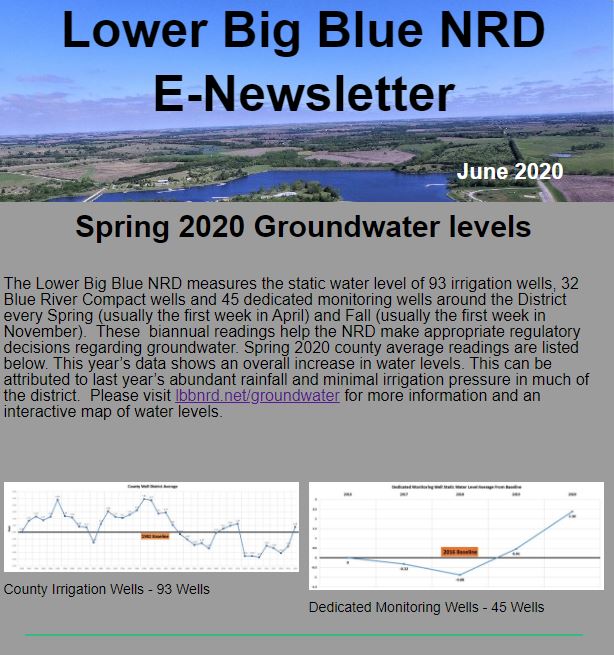 -July 3
- Independence Day Holiday, Office Closed
-July 30 - Monthly Board of Directors Meeting, 7:00PM